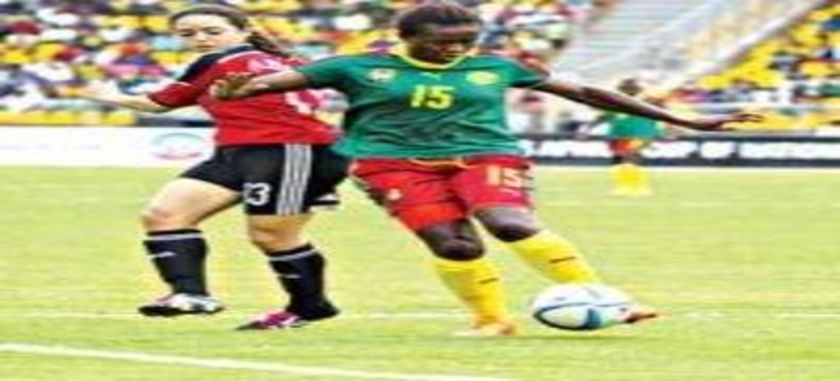 When The Lionesses roar
[CAMEROUN OPEN AWCON WITH 2-0 WIN OVER EGYPT]


----------

Cameroun opened the 2016 women's Africa Cup of Nations with a 2-0 victory over Egypt on Saturday. Both Aboudi Onguene and captain Manie Chrisitine struck gold to give the Indomitable Lionesses a winning start to their campaign.

The Lionesses put on the pressure as expected but failed to make their final balls into the area count, frequently finding the Egyptian defence.

However they finally found a way through in the 23rd minute when a cross from Falone Meffoumetou from the right was met by the head of Aboudi Onguene whose glancing header beat the goalkeeper and went over the line off the post.

The second half started in the same vein as the first with Cameroon dominating and the hard tackling Egyptians were lucky not to get penalised for some rather tough challenges.

The hosts were eventually awarded a penalty when Njoya Ajara was fouled on the goal line. Captain Manie Christine stepped up to take the spot-kick, sending the Egyptian goalkeeper the wrong way to make it 2-0.The result put Cameroon top of Group A before South Africa and Zimbabwe's late match.