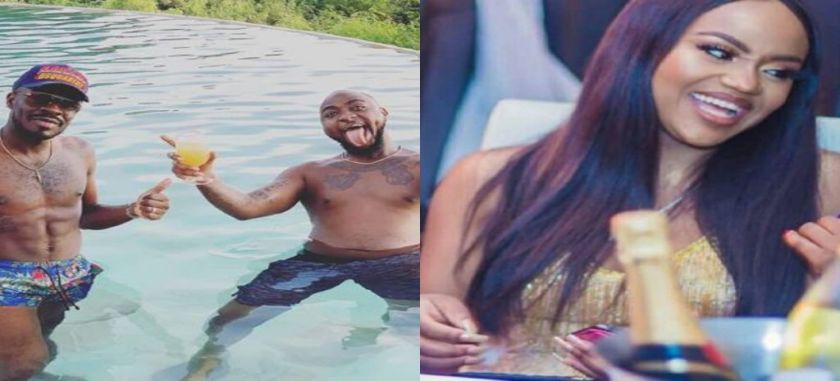 'Chioma Is Rude Now'- Davido's Lawyer Drops Bombshell
Davido's lawyer, identified as Prince has revealed that the singer's fiancée, Chioma Avril Rowland has become rude lately and has gradually changed since she delivered for the Nigerian superstar.

Well before you start getting worked up by this, just know it was a friendly banter the pair shared which was leaked on social media by Prince.

In the chat, it appears Chioma was jabbing Prince who is known for wearing hilarious but expensive foot and it was at this juncture that Prince also replied by saying Chioma has become rude.

Apparently, they are trying to be friendly with each other by sharing jokes to strengthen their friendship, nothing more.